Wilmington, NC
DUI | DWI + Criminal Defense Lawyer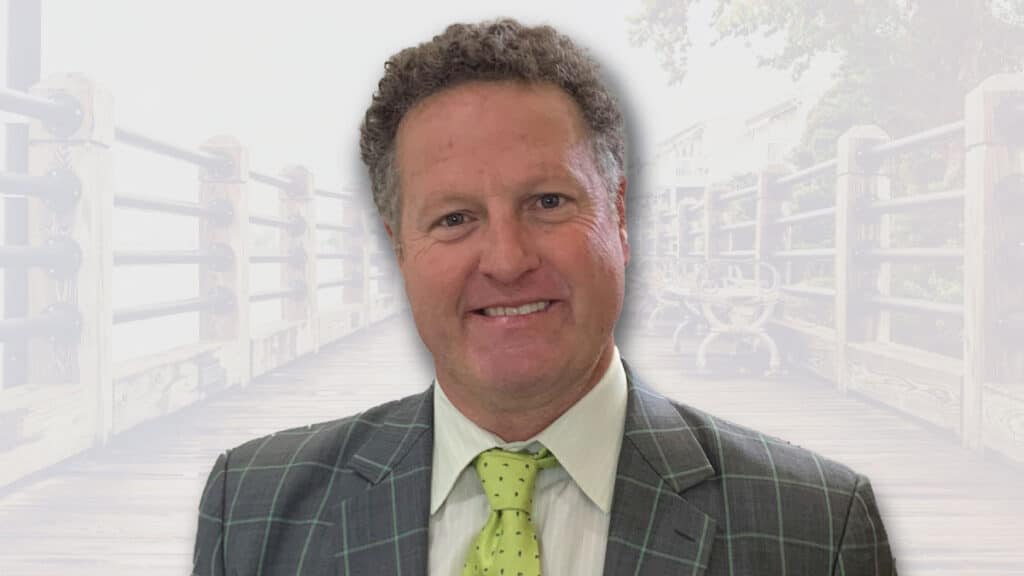 Get Peace of Mind
Get A Free Consultation.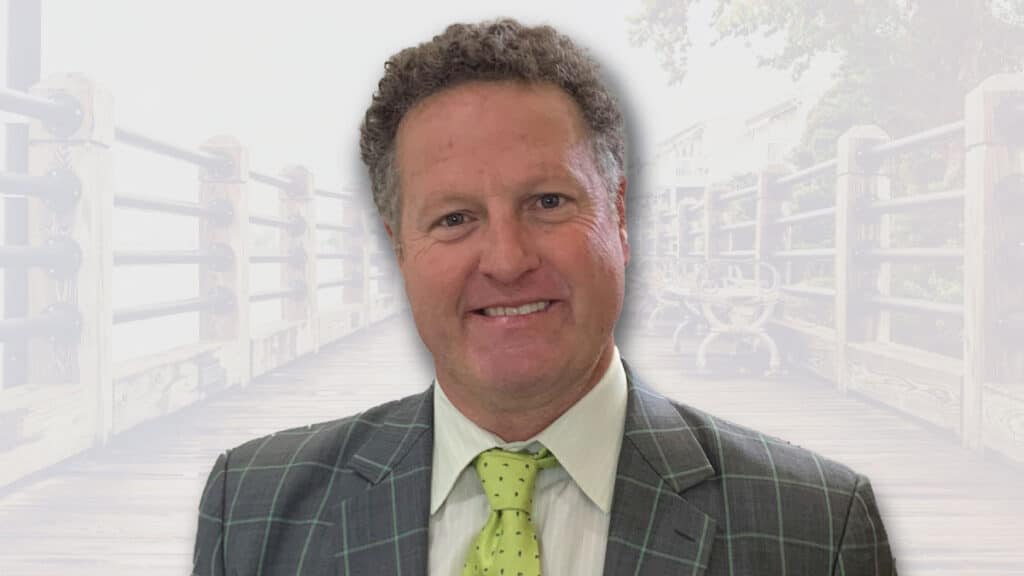 Wilmington, NC Criminal Defense Lawyer
From residing in Wilmington for over 30 years to attending a North Carolina law school, Jimmy McGee has developed an intimate understanding of both the state's people and its laws concerning DUI/DWI and Criminal Law.
McGee has been handling DUI / DWI and Criminal Law cases in Wilmington, New Hanover, Brunswick and Pender County, North Carolina since 2003.
Learning More About What You're Facing Is Easy
We understand that you may be dealing with a lot right now. We strive to ensure that discovering your legal rights and knowledge of your overall circumstances is as effortless and relaxing as possible.
Call 910-254-0400 or connect online.
In-person or phone. We'll clarify your situation.
After insights and fee info, choose your path.
Our consultations are always 100% Free, 100% Confidential, and 100% Dedicated to serving your best interests. Your trust is paramount to us.

Serving Greater Wilmington, NC area since 2003.
McGee Law Firm | Wilmington, NC
Local. Aggressive. Experienced.
When you're facing the criminal justice system, you don't want to face it alone. Without a lawyer to guide you, you risk having your arrest or citation follow you, causing maximum damage for the rest of your life. Getting a DUI / DWI Lawyer or Criminal Defense Lawyer on your side with experience and a track record of results is vital.
The McGee Law Firm is ready, willing, and has the resources to help you. Jimmy McGee has represented clients for DUI / DWI and Criminal Law matters in the Greater Wilmington, NC Area since 2003.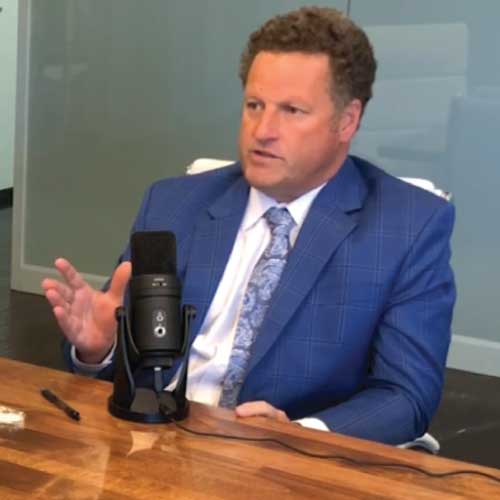 Wilmington Attorney
Jimmy McGee
New Hanover | Brunswick | Pender
7 Reasons to Hire a Wilmington, North Carolina Criminal Defense Lawyer
When an individual has been issued a citation, is being investigated, or is arrested for a crime, they often ask themselves, "Should I hire a lawyer?"
In the case of a citation, investigation or arrest, a Criminal Defense Lawyer is the type of lawyer they would need to represent them in the courts. If you have found your way to this page, you may be asking the same question.
Below, we provide 7 reasons to hire a Wilmington, NC Criminal Defense Lawyer. These answers apply for misdemeanors to felonies and from traffic tickets to the most severe DWI / DUI arrests. 
An experienced criminal defense lawyer knows how everything works. It's their job to know if they want to have any success in their professional career.
The criminal justice system can be very confusing. Someone who has confidence in their knowledge of it can communicate its inner workings where anyone can understand. At McGee Law Firm, we work hard to explain every step of the process to our clients where they can have peace of mind in their day-to-day knowing that we're on top of it for them.
You may be saying, "Of course Criminal Defense Lawyers handle criminal law cases," but think about it a little more. Criminal defense lawyers are sharpening their skills in cases similar to what you may be facing every day. They eat, breathe, and sleep criminal defense law. They have picked this discipline because they have high confidence in themselves to do best for their clients.
In addition to handling criminal defense cases, we dedicate time to getting better by continuing education, attending national conferences and teaching seminars locally and nationally.
In short, every action we take at the McGee Law Firm is to serve our clients better. Does that sound like someone you want in your corner?
Many clients are concerned with the here and now of their charge. It may be just trying to get over the shame and embarrassment they are seeking. Still, the fact is that criminal convictions have future consequences that many clients may not be thinking about right now.
An experienced criminal defense attorney may be able to help mitigate damage to your future by getting charges reduced, keeping you from serving jail time, reducing penalties, getting your license back, or even getting your case dismissed. Doing this may save your career, save you money, save your schooling options, save your reputation in the community, or save your insurance premiums from surging. 
Criminal defense lawyers must be well versed in the Fourth Amendment of the United States Constitution. The Fourth Amendment deals with your rights as a citizen concerning arrests, search, and seizure.
If your Fourth Amendment rights are violated, an experienced criminal defense lawyer can and will argue that your rights were infringed. Proving that law enforcement actions were improper can lead to evidence being thrown out and even case dismissals.
Criminal defense attorneys spend much of their time in court. Over time, they get very familiar with the people of the court. Having a lawyer with a wealth of experience in certain courts can significantly benefit his or her clients. Knowing the people of the court, including the prosecuting attorney, may allow them to negotiate a better plea deal.
Jimmy McGee of the McGee Law Firm has been representing clients in New Hanover, Brunswick, and Pender County courts professionally since 2003.
We can't speak for other lawyers, but when we consult with clients, we're straightforward about letting them know what they are facing legally.
We've handled many cases and know what can happen if you're convicted. We don't pump sunshine. We don't guarantee results. No lawyer can guarantee anything. If you contact a lawyer who promises you the outcome in a criminal law case, run in the other direction. We also don't put up a wall of bravado.
We let you know, straight-up, what can happen, and the best way to approach it from a legal standpoint from nearly 20 years of experience. 
Many times, a criminal charge can come with much more than the legal ramifications. People can feel shame and embarrassment. Depending on the charges, people may experience friends or family distance themselves due to criminal arrest or investigation.
A criminal defense lawyer is hired to be your advocate. They're hired to protect your best interests. Of course, during a consult, we may ask very intimate questions, but it's not meant to shame you. It's meant to know every detail where we can better advise you and better prepare your defense.
At the McGee Law Firm, we're here to help you. We're here to provide you peace of mind and clarity when it may feel like the whole world is out to get you.   
11 Frequently Asked Questions About North Carolina Criminal Defense Law
The McGee Law Firm has been handling Criminal Defense in New Hanover, Brunswick and Pender County, North Carolina since 2003. In that time, there are many questions our firm is asked very frequently by potential clients.
Below we have provided a brief answer to the top 11 questions our law firm receives during day-to-day operation.
If you have been arrested or charged with a crime, you need someone in your corner who has experience handling criminal defense in the courts where you have been arrested or charged.
When you hire a lawyer for a criminal matter, they act as your spokesperson. They communicate with the other party and work to obtain the best possible outcome for you. They work to mitigate the damage.
If you hire a criminal defense lawyer, it's best to do it as soon as possible. The faster you hire one, the quicker they can get to work on your case and begin building a defense.
The cost of a lawyer depends upon many factors. The experience and quality of the lawyer's services will, of course, be a contributing factor. Generally speaking, a lawyer with more experience will charge more than a lawyer with less experience.
The type of case you have is going to make a difference. Generally speaking, a traffic ticket defense will cost less than the legal representation of someone who is charged with a DUI / DWI.
Finally, the complexity of the case matters. Generally speaking, the defense of someone with a first offense DUI / DWI charge is going to cost less than the defense of someone who has been charged with their 3rd DUI / DWI and caused a wreck resulting in serious injury.
If you have hired someone for criminal charge legal defense, you should expect someone who is in your corner and who will be honest with you. What you shouldn't expect is someone who will tell you what you want to hear all the time.
You should expect an experienced criminal defense lawyer to communicate every option you may have for a particular case. They should share the risks of different scenarios and explain why they feel a certain way is the best action to take in your case.
You should expect your attorney and their office staff to return calls, e-mails, or texts within a reasonable time.
The McGee Law Firm is a private law firm. Being a private law firm allows us to select the case areas that we have a passion for defending. It enables us to sharpen our skills in those chosen areas by obtaining more specialized training by attending seminars or completing practice area-specific courses.
Being a private law firm allows us to manage our caseload where we can serve the clients we have and not take on too much work where resources may be exhausted.
Public defenders don't get the luxury of picking what they want to defend. They have to defend whatever type of case is given to them. Public defenders' caseloads are often very large.
You most definitely have the right to defend yourself in court if the judge deems you competent. Still, it's a very, very, very bad idea to do so. A lawyer provides you with experience and, most importantly, regarding this question, a rational assessment of the charges.
If you're seriously thinking about representing yourself in a criminal law matter, please contact us as soon as possible. We provide free consultations.
Even if you're planning on pleading guilty, you need to call and speak with an experienced criminal defense lawyer. In this type of situation, a lawyer could help you negotiate a plea agreement that could lessen the crime and, of course, lessen financial penalties or jail time.
In some cases, a lawyer can take a look at your situation and determine that pleading guilty or taking a plea agreement is not in your best interest because there may have been a mistake made by the police or courts.
We can't stress this enough; criminal convictions have life-changing consequences. Guilty pleas are a difficult thing to get withdrawn. Don't plead guilty without first speaking with a lawyer who has experience defending clients in criminal law matters.
When you're facing state charges in North Carolina, you're being accused of violating a North Carolina state law. All of these matters will take place within the North Carolina court system.
With a federal charge, you're being accused of violating United States law. These matters will take place in the Federal court system.
The McGee Law firm handles North Carolina state law criminal charges. We do not represent clients in Federal Court. If you're facing a Federal Criminal charge, you can still contact us, and we'll give you the names of lawyers who will be able to help you.
No.
Criminal defense lawyers, or any lawyer for that matter, can not guarantee the outcome of a case. If you speak with a lawyer who guarantees the outcome of your case, hang up the phone, leave their office, or quit e-mailing with them. It's highly unethical.
Misdemeanors are less serious crimes than felonies. However, that does not mean misdemeanors are insignificant or will not affect your life if you are convicted of one.
In North Carolina, there are four different classifications of misdemeanors. Starting with the least serious Class 3 and moving up to Class 2, then Class 1 and finally Class A1.
Felonies in North Carolina are classified in 10 different categories: A (the most serious), B1, B2, C, D, E, F, G, H, and I.
If you are convicted of a felony, many rights are taken away from you, including the ability to hold particular professional licenses and not being able to own a firearm.
The McGee Law Firm handles Criminal Law matters originating out of New Hanover, Brunswick, and Pender County, North Carolina.
This includes All Types of DWIs, Drug Crimes, Traffic Violations, Assault & Battery, Theft, Boating While Impaired, Fraudulent Identification (Fake IDs) and Underage Drinking.
Please visit our Legal Services page for a complete list of all the Criminal Law matters we handle.
The McGee Law Firm handles Criminal Law matters originating out of New Hanover, Brunswick, and Pender County, North Carolina.
If you have a legal matter in a county outside of New Hanover, Brunswick, Pender, or another state, you're more than welcome to contact us.
Over the years, we have built a network of lawyers state and nationwide. We can give you their contact information. We'd be more than happy to point you in the correct direction.
Common Wilmington, North Carolina DUI / DWI Questions
While the McGee Law Firm handles all types of Criminal Legal Defense matters, a large portion of our work is focused on DWI / DUI charges originating from New Hanover, Pender and Brunswick County, North Carolina.
Below are some common questions concerning DWI / DUI Legal Matters. If you have been charged with DWI / DUI, please contact the McGee Law Firm for a free and confidential consultation about your situation.

WILMINGTON, NC CRIMINAL DEFENSE LAW

If you have questions about your situation, don't let them weigh on you. Get a free consultation with the McGee Law Firm today.