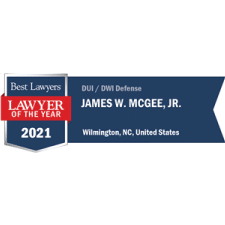 Wilmington, NC DUI / DWI Lawyer
The laws regarding DUI / DWI offenses in the state of North Carolina are some of the nation's strictest. Adding to the legal ramifications, the aftermath of even just one DUI / DWI conviction can be far reaching. Your personal life can suffer greatly. DUI / DWI convictions can harm personal relationships, professional relationships, career advancement.
You may be feeling ashamed or embarrassed and just want to get it all over with, but pleading to the charge isn't going to make it go away faster. In fact, just pleading without at least speaking with a lawyer is a huge mistake.
You have options. One of those options is obtaining the services of a lawyer who can help you mitigate the damage by helping you to attempt to get the charges dismissed completely or obtaining a reduction of the charges to minimize the damage to your life and future.
If you have been arrested for DUI / DWI in North Carolina, you're going to need an experienced, aggressive and, dedicated attorney to help you lessen the blow.
The McGee Law Firm is ready and willing to help you fight your DUI / DWI charge. We've been handling DUI/DWI cases in the Wilmington, NC area since 2003. The firm was ranked by "Best Law Firms" as a Tier 1 DUI/DWI Defense Law Firm in the Wilmington Metro area in 2020.
Take advantage of our free and confidential consultation with James W. McGee to achieve peace of mind and have a better understanding of the system you are facing.
Every case is different and while this website can offer answers to general questions, a consultation allows you to get detailed questions answered that are unique to your situation.  
Is There a Difference Between DUIs and DWIs in North Carolina?
In the state of North Carolina, there is no difference between DUI and DWI. In 1983, a law was passed that placed both of these charges under the same offense of DWI. It remains that way today.
Frequently Asked DWI / DUI Questions
Request a Free Consultation